Carambole x Burggraaf
Florance
General Information
Name

Florance

Pedigree

Carambole x Burggraaf

Sex

Mare

Year of birth

2010

Color

Dark bay

Height

1.68m

Studbook

KWPN
Florance
Florance is an alluring daugther of the Grand Prix stallion Carambole. She is bred by Stal Visschedijk of Lutte out of the renowned mare line 032 and she is a half-sister of the phenomenon Montender.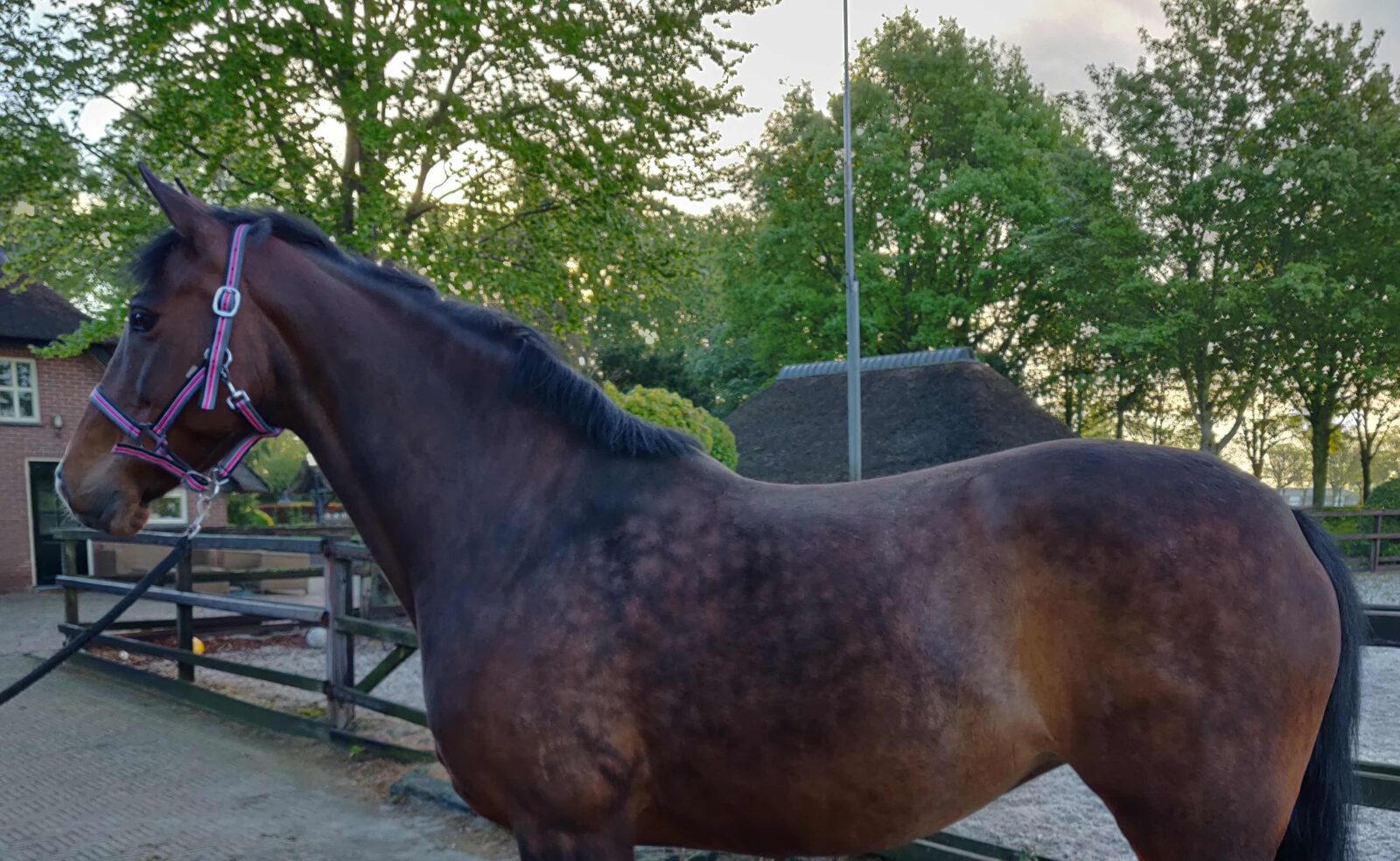 Montender
Dam Jesprit was a sport-spr prestatie mare by Burggraaf that obtained her sport predicate in the 1.30m classes at six years of age before earning her stripes in breeding. Her most famous offspring is the stallion Montender (s.Contender). In 2004 he made a crucial contribution to the German team gold at the Olympic Games of Athens and with Marco Kutscher he also secured an individual bronze medal. The next year, Montender was crowned European Champion and placed fifth in the World Cup Final of Milan.
Following his unparalleled accomplishments in sport, the world-renowned stallion got approved/recognized at all major European studbooks, including the KWPN, BWP, Holst, Hann, SF, Westf and Oldenburg. He has produced some outstanding offspring, such as the 1.60m approved Grand Prix stallion Monte Bellini of Philipp Weishaupt (GER), Michael Whitaker's 1.60m mare Strides Hilanasterne, the approved 1.60m stallion Messenger of Quentin Judge (USA) and Tokyo du Soleil that is campaigned at the highest levels by Luca Marziani. Montender also sires a few approved stallions, one of them is the 1.50m stallion Montendro I, whose daughter Toveks Mary Lou is making headlines with Henrick von Eckermann.
The Amsterdam-offspring Nieuw Amsterdam (sport name Argonaut 40) jumped 1.50m internationally and U Magic Contender (sport name Ulmee) jumped 1.40m in Germany. Jesprit is furthermore the dam of the 1.35m showjumpers Cornet's Boy (s.Cornet Obolensky) and Montender de Soize Z (s.Mylord Carthago), the at DSP approved My Cabellero (s.Mylord Carthago) and the at Brandenburg approved Zenit 46 (s.Zirocco Blue VDL).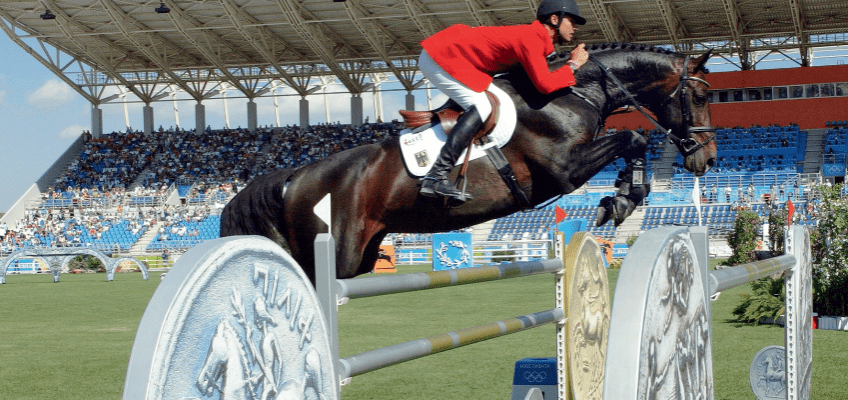 Esprit
The granddam of Florance is the prestatie mare Esprit (s.Le Mexico), that foaled the AES-approved stallion Konig. This full brother of Jesprit was active in the 1.50m classes with Hermann Josef Klöpper under the sport alias Grand Canyon 20. The two obtained a solid result in the 2005 Sires of the World at the World Championship for Young Horses in Lanaken. This same rider also campaigned Olesprit (s.Levantos I) at the 1.45m level in Germany. Her Voltaire-offspring Power Pac (sport alias Volturno 13) jumped 1.35m with Dominik Bonar.
Another offspring of Esprit is the international showjumper L'Esprit (Gold Lady 13 in sport, by Grafiet). This mare in turn produced the international 1.40m jumper White Spirit (s.Powergraaf), ridden by Antonio Guiliano (ITA) and the international 1.30m horse Donna L'Esprit (s.Sontender) of Robina Fleurance (FRA).
Paired to Jazz, Esprit foaled one dressage horse. This Nanof participated in the 2008 Paralympic Games with Sigrid Rui (NOR, grade IV) and won team bronze. In Norway he jumped 1.25m and was active in Landsstevne VB and Elitestevne MA dressage.
Offspring
2020: Panaceae Eickenrode (filly s.Hardrock Z)
2021: Refloresco Eickenrode (colt s.Aganix du Seigneur Z)