Padinus x Libero H
Briolita
General Information
Name

Briolita

Pedigree

Padinus x Libero H

Sex

mare

Year of birth

2006

Color

bay

Height

1.65m

Studbook

KWPN

Predicates

ster voorl.keur PROK prestatie
Briolita
Briolita is a daughter of the far too early deceased Heartbreaker-son Padinus. As a 3-year-old, Briolita scored 80 points for conformation and 85 points for jumping at the mare inspections and was therefore invited to the National Mare Championships in Ermelo. Her jumper genes are the result of a carefully constructed dam line, exclusively filled with top progenitors and lots of sport. Briolita was bred by Alphons Wesselink of Geesteren.  The mare already produced 1.55m jumper Habab W (Juan Carlos Garcia), 1.50m Giolita (Bertram Allen), 1.40m Clementa Sho (Julius Ehinger) and 1.30m Carly-Rae Sho (Julius Ehinger)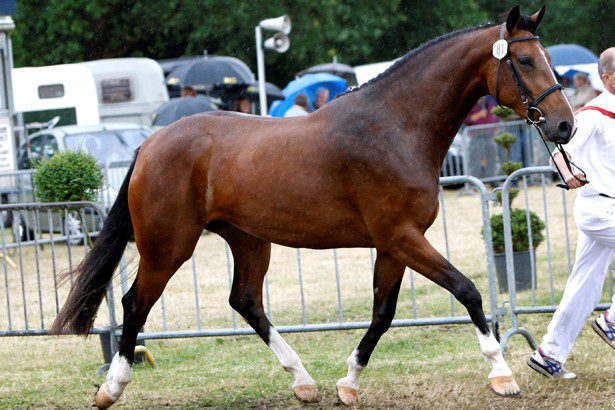 Dam Viberolita
Dam Viberolita is a ster prok preferent prestatie mare by the fantastic stallion Libero H. After obtaining the ster predicate with 80 points for jumping, she went on to breeding. Her son Duncan (v.Lord Z) jumps 1.40m in the USA with Juan Pablo Gnecco (COL) and daughter Giberolita (v.C-Ingmar) jumps international 1.40m with Rebecca Kaarem (NOR). Her offspring Entrepreneur (v.Clinton) is successful at 1.55m level with Veronique Morsink. The pair even won teamgold at the European Championships for Young Riders in the summer of 2019. Entrepreneur was then sold to Olympic rider Mac Cone.
Grand Prix granddam Polita
The Voltaire-daughter Polita made a name for herself at the highest level with Henk van de Pol.  Prior to her sports career, Polita produced the offspring Viberolita (see above) and Wannahave (v.Numero Uno). This gelding also made it to the top and jumped 1.60m with multiple riders.
Bryolita-lineage
The dam of Polita was the Notaris-daughter Delita, a mare that became of great influence to breeding. Besides her Grand Prix daughter Polita, her offspring Santerino (v.Animo) also reached that level with Natale Chiaudani (ITA). With Velito (v.Haarlem) she brought her third international show jumper. Her list of grandchildren is equally impressive, she strongly passed on the jumper genes as a grand and great granddam, too. Delita was a half-sister of the 1.60m stallion Ikoon. Ikoon was the first appointed stallion by Libero H. 
At the base of this lineage we find the mare Bryolieta (v.Kroonprins, 1937), dam line 48, breeding family 147).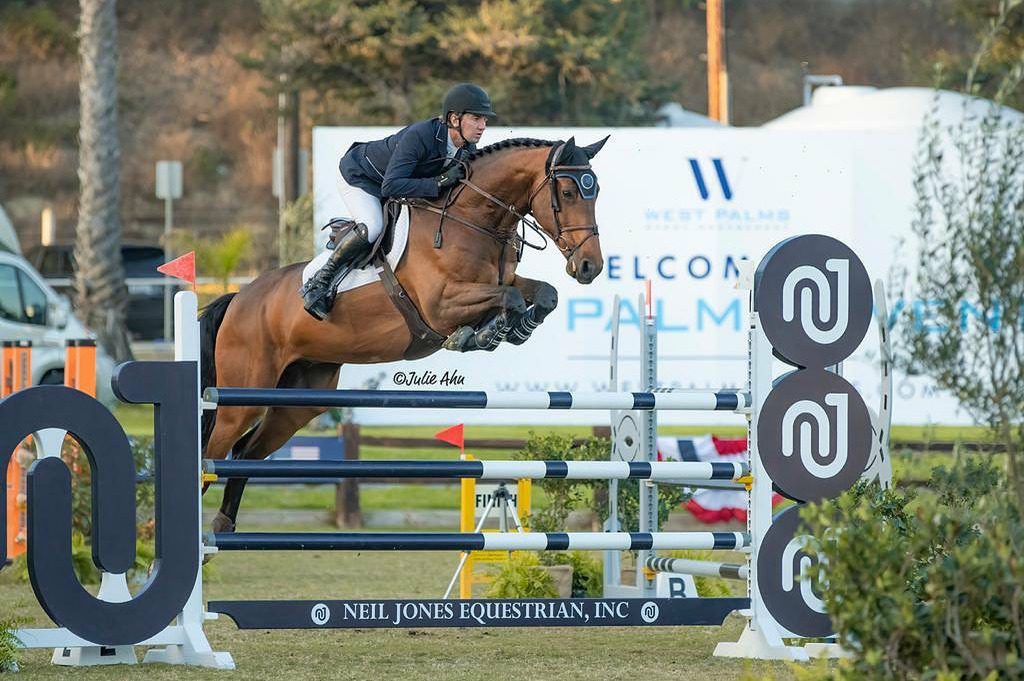 Offspring
– Frivolita (v.Clinton, 2010) broodmare of the Grand Prix-rider and breeder Guy Beyers (BEL).  
- Giolita (v.C-Ingmar, 2011) active at 1.50m Grand Prix level with Bertram Allen (IRL), with whom she obtained several top placings, previously ridden by Pia-Luise Aufrecht (GER) & Therese Søhol Henriksen (NOR). In 2021 sold to American rider Emma Sargentt with whom she has obtained several top placings in 1.45m classes.  
– Habab-W (v.Nabab de Reve, 2012), active in 1.55m Grand Prix with Cassio Rivetti (BRA) and Juan Carlos Garcia (ITA)
– Clementa SHO Z (v.C-Ingmar, 2014) active in the international 1.40m classes with Julius Ehinger.
– Carly-Rae SHO Z (v.Cristallo, 2015), active at 1.30m level with Julius Ehinger
– Chaquira Z (v.Chaqui Z, 2017), active at 1.20m level
– Romaleos Eickenrode (s.Chaqui Z, 2021), partly sold to renowned stud 
– Splendor Eickenrode (s.Emerald vh Ruytershof, 2022), sold
Somniator Eickenrode (s.Dominator 2000 Z) out of Briolita is selected for Foal Auction Prinsjesdag on the 20th of September 2022.