Indorado x Indoctro
Boracific VDL
General Information
Name

Boracific VDL

Pedigree

Indorado x Indoctro

Sex

mare

Year of birth

2006

Color

chestnut

Height

1.69m

Studbook

KWPN

Predicates

Elite PROK Sport-spr Prestatie
Boracific VDL
Boracific VDL is well-modeled, sharp mare, with striking presence and movements. She was selected for the National Mare Championships and bears the predicates Elite Prestatie Sport-spr PROK and was bred by VDL Stud in Bears. De mare competed at Z-level (1.30m) jumping and obtained the predicate Sport-springen for her own achievements as well as the 'prestatie' predicate for the top performance of her offspring. 
At the mare inspection in Boijl in 2009, Boracic received 80 points for her conformation, 80 points for the canter and 85 points for her jumping. The jury called her a youthful mare with a lot of presence. Borafic jumps with abundant reflexes, for which she received 90 points, a quick front leg and opens her hindquarter extremely well (Source: IDS KWPN in Opvallend veel goede springpaarden in Boijl', 04-07-2009).  Boracific was crowned vice-champion of the Central Inspection of Friesland in Warga in 2009 in the category 3-year-old jumper mares. Boracific was one of the top 15 best jumper mares at the National Championships free jumping in Ermelo 2009.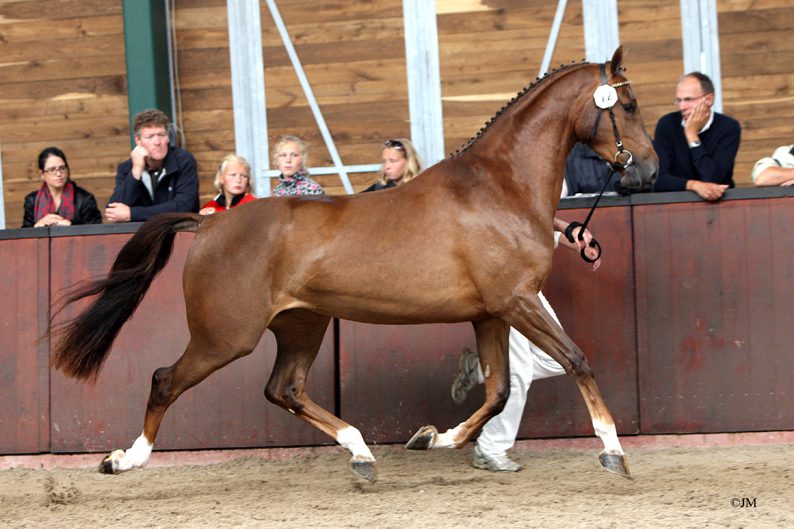 Dam Pacific
Dam is the Indoctro-daughter Pacific who has produced multiple keur and elite mares as well as offspring in sport. She was therefore granted the predicates preferent and prestatie and obtained the ster predicate for her own performance at the mare inspections. She is the dam of the international showjumper Acific VDL (s.Silverstone) formerly ridden by Ann Laggard in Denmark, 1.35m jumper Hacific VDL and Ferrari VDL (s.Cardento). The latter jumped 1.40m with German rider Katrin Eckermann before he was bought by Paul Schockemöhle in 2018 and is currently active at 5* 1.60m level with Zoë Osterhoff. Pacific is also the granddam of the international 1.50m showjumper Fremont VDL of Angela Thompson, the 1.45m jumper Fleuretta and several other 1.30m/1.40m horses.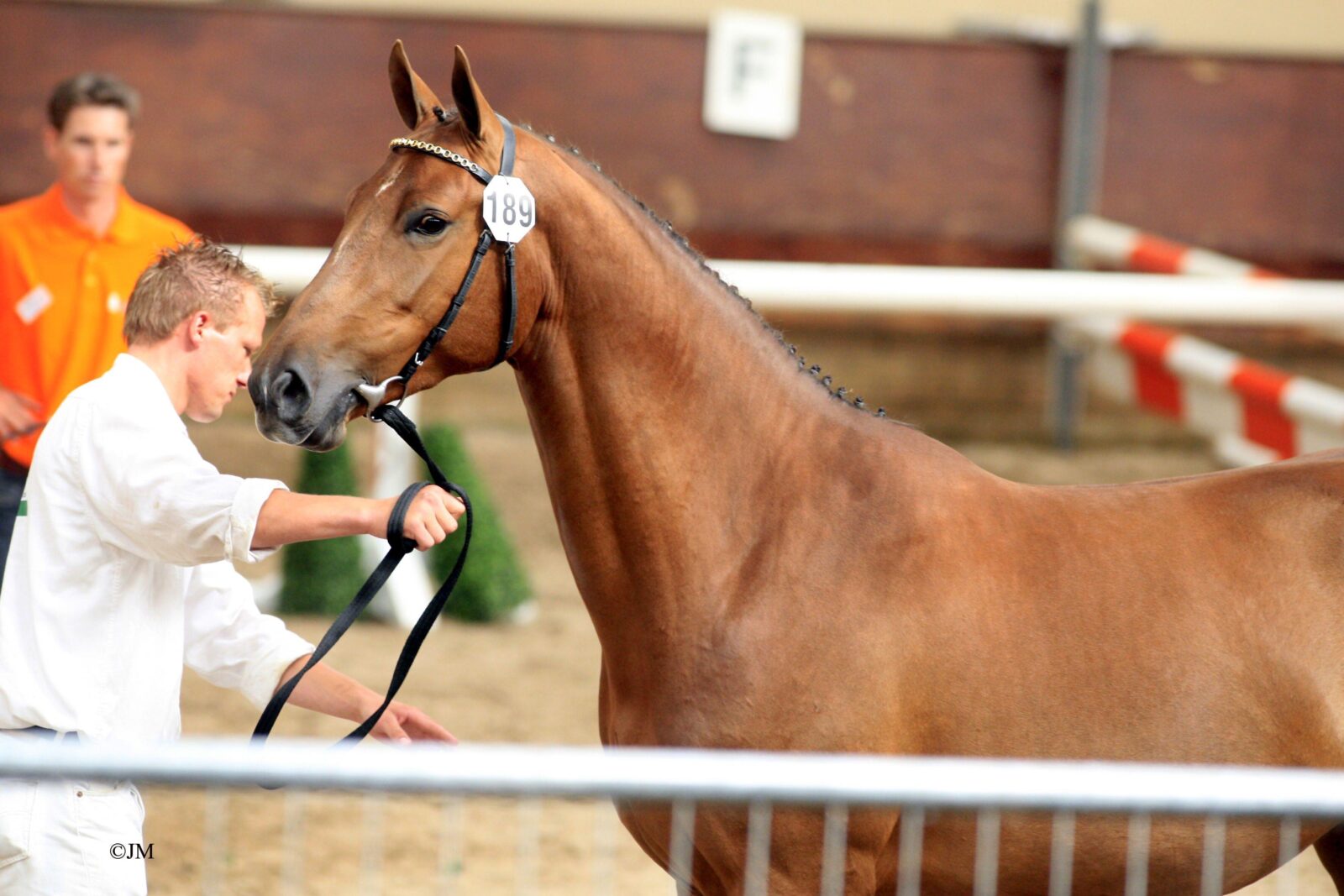 Shoraya, Holst stam 474a
The granddam of Borafic is the famous Keur preferente prestatie mare Shoraya. Shoraya produced Aldato (approved stallion and Grand Prix jumper), Dehlia (1.50m jumper and National Champion keur Mare and dam of Grand Prix jumper Quality Boy), Collete (keur and dam of Grand Prix Leeuwarden winner Edminton), Wildroos (keur preferent prestatie mare, National Champion and dam of Grand Prix jumpers Deka and Ishan and international 1.40m jumper Oray.) Silver medal winner of the London 2012 Olympic Games Bubalu shares the same granddam as Boracific. This Holstein damline is known as number 474A and also brought the following stallions and international show jumpers: Calato, Azteca VDL, Crespo VDL, Wizzerd, Verdi, Bubalu VDL, Montreal, Pessoa, Notre Dame, Vingino and Great Pleasure. 
Offspring
– Gladius Eickenrode (2011) ster prok v.Harley VDL, International show jumper active at 1.35m level in the USA
– Hesperus Eickenrode (2012) v. Zirocco Blue VDL, International show jumper active in 1.40m classes with Andres Berganza (MEX)
– Icarius Eickenrode (2013) prok v.Zirocco Blue VDL, active at 1.40m level with Henri Stegeman. At the end of 2020 sold to China
– Lancearius Eickenrode (2016) v.Harley VDL, vice-champion jumping foals at KWPN inspection Terschuur, invited to KWPN National Foal Championships in Ermelo and sold at Dutch Top Foals Auction Midden-Nederland. 
– Magnifico Eickenrode (2017) v.Harley VDL, champion jumping foals at KWPN inspection Terschuur, invited to National Foal Championships in Ermelo and sold at the Dutch Top Foals Sales (foal auction Midden-Nederland) to a renown show jumpers stud in the Netherlands. 
– Novacific Eickenrode (2018), v.Baltic VDL, this filly will stay with us to continue the dam line in the future.
– Octavus Eickenrode (2019) v.Harley VDL, this colt was sold via the Dutch Top Foals Sales (foal auction Midden-Nederland) to the United States. 
– Reginacific Eickenrode (2021) v.Comme Il Faut, this filly will stay with us for breeding and sports
– Shorayacific Eickenrode (2022) v.Etoulon VDL)