Vingino x Vancouver
Debutante Fortuna
General Information
Name

Debutante Fortuna

Pedigree

Vingino x Vancouver

Sex

Mare

Year of birth

2008

Color

Bay

Height

1.68m

Studbook

KWPN

Predicates

Ster D-OC
Debutante Fortuna received the ster predicate with 85 points for jumping. In 2013 Debutante Fortuna gave birth to a colt by Dallas VDL, who showed great promise as a three year old in Ireland. He won the Young Irelander freejumper qualification round at the Millstreet Horse Show with the maximum score and placed fourth in the final. In 2017 this stallion named Imnotafraid Fortuna was crowned champion of the reknown Irish Breeder Classic of the 4-year-olds. In 2018 Imnotafraid Fortuna was approved for breeding at the Warmblood Studbook of Ireland and in 2020 he made his successful debut in the 1.45m show ring with Lieam O'Meara. Debutante Fortuna's foal of 2016 was a colt by Grand Slam VDL, named Lemond (pictured above). This foal was sold at Starsale foal auction in Drachten to an international show jumping rider. In 2017 her first offspring was born at our stables: Matura Eickenrode (s.Glenfiddich VDL). This foal was placed 3rd at the Foal Inspections of Terschuur, was invited to the National Foal Championships in Ermelo where she was elected for the prestigious final in which she was placed 12th. Novacula Eickenrode was placed third of the mare jumper foals at the foal inspections of Terschuur.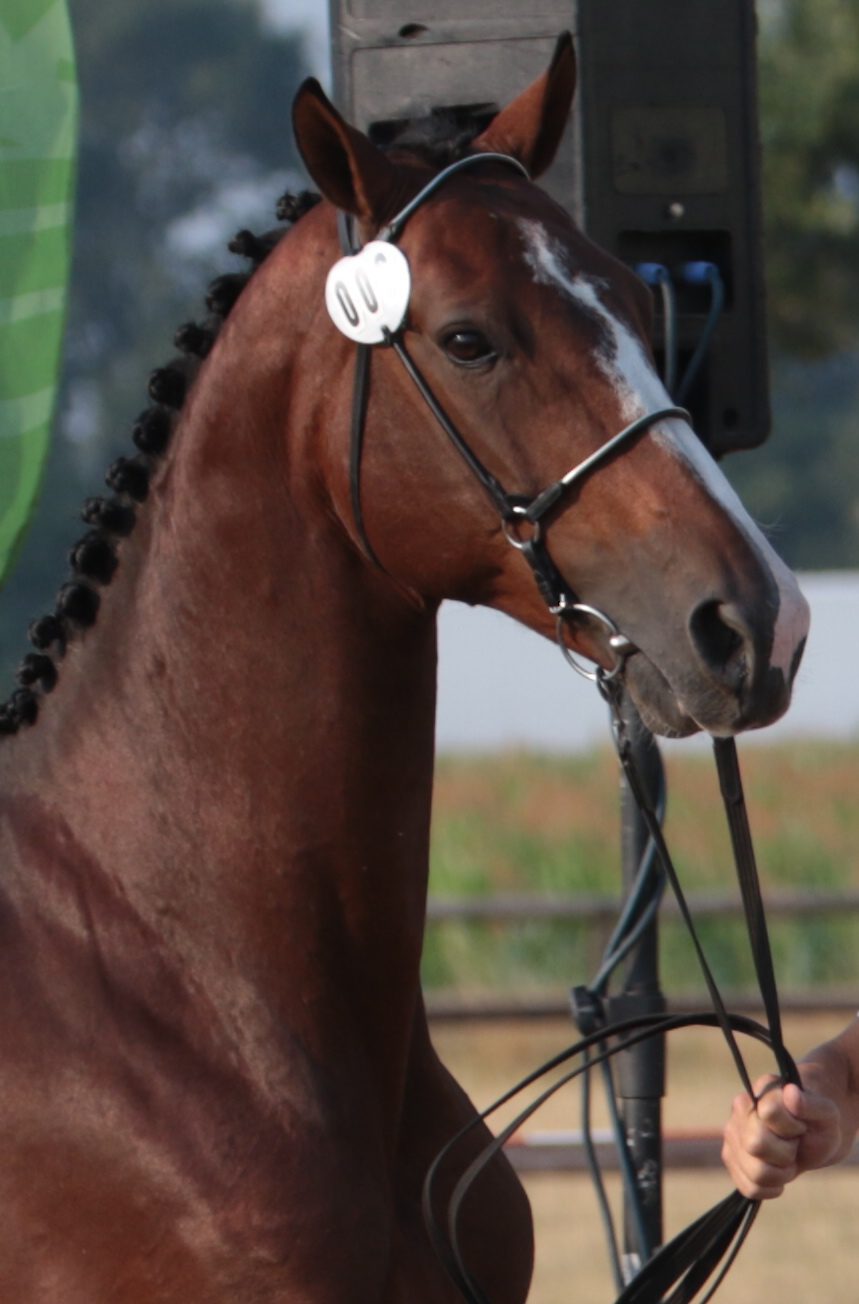 Succesful siblings
Dam Zancoulavsca Fortuna ster prok prest (s.Vancouver out of Tulavsca Fortuna ster prest s.Corland) scored 80 points for jumping herself and produced Bertram Allen's international 1.50m showjumper Go To Fortuna (born 2011 by Eldorado vd Zeshoek), a 1.35m jumping horse (born 2010 by Alicante HBC) that is active in the United Kingdom, the international 1.35m showjumper Hancoulavsca Fortuna (v.Berlin) of Mario Prieto and the World Championships of Lanaken contestant Iscolavsco Fortuna (by Berlin, ridden by Thijs Derks) that now jumps at international 1.40m level with Lars Kuster. 
Lavsca-lineage
Dam Zancoulavsca is a halfsister of the international 1.60m jumper Bulavsco (v.Verdi) of Sanne Thijssen, formerly ridden by Leon Thijssen, and the in the United States international 1.60m jumping horse Queen Jane (v.Colman) of TJ O'Mara and Mclain Ward. The damline goes back to a Nimmerdor-mare Ilavsca that produced a too early diseased 1.30m appointed stallion, Wim Janssen /Kate McNair's 1.45m Grand Prix show jumper Biskit, the 1.50m international show jumper Bottorfer and Josh Moore's CIC1* eventing horse Funnyboy Fortuna. Ilavsca is the full sister of international 1.60m jumper horses Partner SD (ex:Andor Fortuna) and Handor Fortuna and the at NRPS approved Grand Prix stallion Lost Boy's Nandor Fortuna, that participated in the 1998 World Championships of Rome. All four descend from preferent prestatie mare Ulavsca (Rigoletto x Wagner x Goudhaantje), that turned out to be of immense influence in Dutch breeding. 
International showjumpers like Zandorrini Fortuna (s.Berlin), Vorione Fortuna (s.Orion Fortuna), Zellobee (s.Berlin) and the KWPN approved stallions Entertainer (s.Warrant) and Comfortuna VDL descend from this damline as well.
Vingino
Damsire Vingino performed successfully at 1.60m Grand Prix level with Abdel Saïd and competed at the WEG in Caen. He combines the top progenitors Voltaire, Cassini I and Quidam de Revel. Dam Notre Dame jumped 1.60m herself and this lineage also brought the legendary Verdi. Vingino's offspring are making an impression in the showring, including Laura Kraut' Cavalia and Ben Schroeders' Davino Q. For that reason, he was approved and later recognised at most of the major European Studbooks. He lists no. 1 at the HorseTelex Rankings Category D and was listed in the WBFSH top 100 sires rankings for three years in a row now.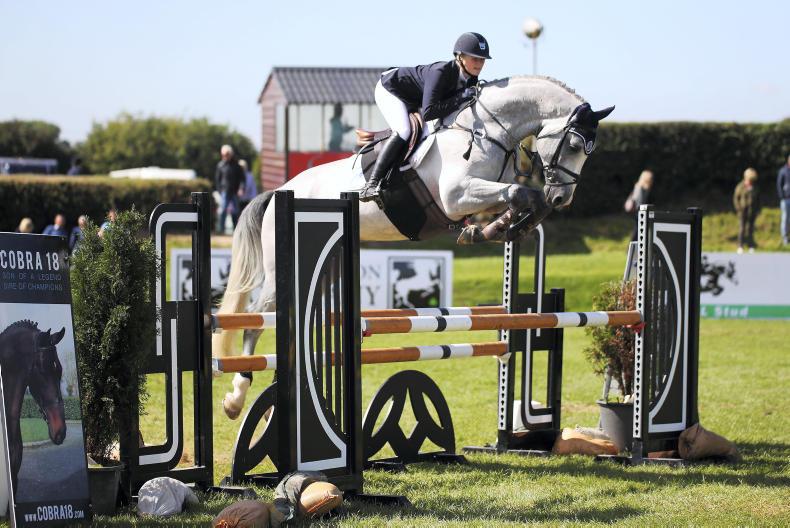 Offspring:
2013: Imnotafraid Fortuna (v.Dallas VDL), champion 2017 Irish Breeder Classic 4yo, WSI approved stallion. Active at 1.45m level with Liam O'Meara (IRL).
2014: Jamile Fortuna (v.Durango VDL), owned by renown Dutch jumping stables, 3rd in 2018 De Boer Horsetrucks young horses competition. Sold to the USA.
2016: Lemond (v.Grand Slam VDL), sold at StarSales auction, now active in 1.20m classes in Sweden.
2017: Matura Eickenrode (v.Glenfiddich VDL), 12th at KWPN National Foals Championships Ermelo.
2018: Novacula Eickenrode (v.Falaise de Muze), 3rd mare jumper foals Foal Inspection Terschuur
2020: Parcae Eickenrode (v.Harley VDL) 
2021: Recula Eickenrode (v.Eldorado vd Zeshoek)
2022: Securus Eickenrode (v.Eldorado vd Zeshoek), this colt was sold to renowned German Stud owner through Elite Foal Auction Borculo.  
In 2023, Debutante Fortuna foaled Theilatos Eickenrode (s.Eldorado vd Zeshoek). A top colt that got selected for Elite Foal Auction Borculo that takes place at the Soestdijk Palace on September 15.