Indoctro x Corrado I
Eline H
General Information
Name

Eline H

Pedigree

Indoctro x Corrado I

Sex

Mare

Year of birth

2009

Color

Chestnut

Height

1.64m

Studbook

KWPN

Predicates

D-OC prestatie
Sharp Indoctro-mare out of performance line. Eline H was bred by Robert Hassing and acquired by us when she a foal. Unfortunately, the mare passed away in 2020. Eline H obtained the prestatie predicate thanks to the sport results of her first three offspring. The eldest, Icelos Eickenrode (s.Dakar VDL) qualified for the national Blom Cup final as a six-year-old where he placed seventh. As a result, he earned a ticket to the world championships in Lanaken, where he reached the prestigious finals. Jinocentia Eickenrode (s.Arezzo VDL) is internationally active with Joanne Whitaker in the young horse classes and already obtained many top placements. Kamena Eickenrode (s.Etoulon VDL) was champion of the Foal Inspection in Terschuur, placed 9th at the National Foal Championships final and later drew attention in the ring under Alice Palmer (GBR). The mare was then acquired by the Grand Prix rider Richard Howley (IRL) and is currently campaigned at the international shows by his stable HK Horses.
Dam Kiss Me II is a staatsprämie mare by Corrado I. She also produced the 1.35m jumper Freddie H (s.Bacardi VDL). Ciona H Z was sold at the Swedish Select Sales as a three-year-old and received an 8 for type, 8.5 for jumping technique and 9 for attitude at the SWB inspection, bringing the total to 48 points. Kiss Me II is also the granddam of VDL Glenn BH, sport alias Remington. This gelding was sold for 135.000 dollar at 4 years of age to Susan and Ariel Grange at the 2015 WEF Sport Horse Auction in Wellington Florida. Ridden by Daniel Coyle, the gelding secured numerous winnings in the young horse classes. Kiss Me II is also the granddam of the international showjumper Ben-A of Aurore der Straeten (BEL).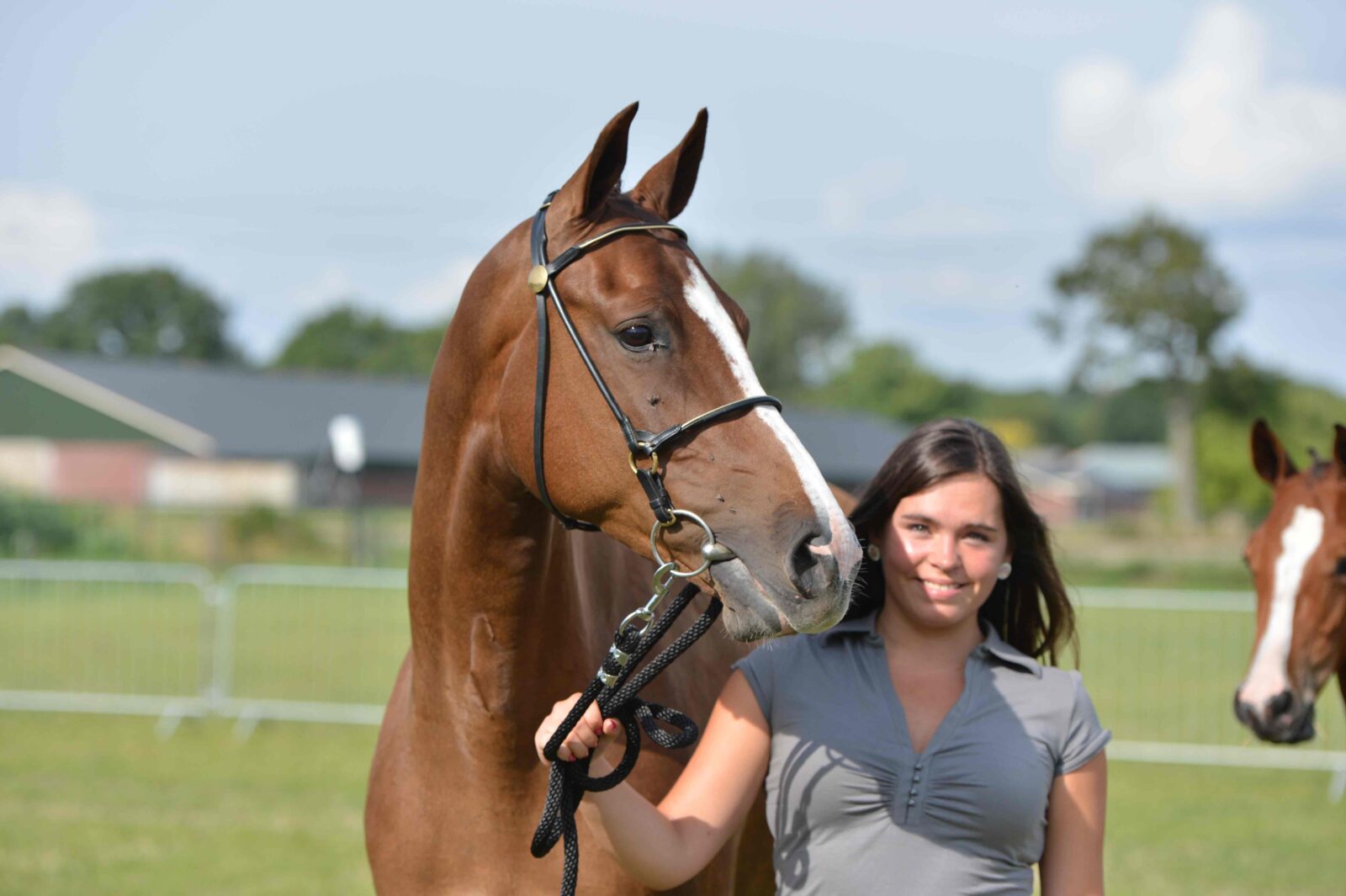 Holsteiner stamm 2151
Another pairing of Corrado I and the hauptstutbuch mare Wanda VI (s.Othello) resulted in General Krachus, an international 1.60m Grand Prix horse that had quite the winning streak in Germany with Janne Friederike Meyer, Schultz and Kreutzmann. Wanda VI is also the dam of the international showjumper Alboreto of Luca Onofri, that was bred by former jumping rider and Holstein Breeder of the Year 2017 Ernst Carsten Rolfs. The Cor de la Bryere-mare Intscha brought the famous Grand Prix horse Optibeurs Richard – also bred by Rolfs, that gathered a long list of achievements with Otto Becker. In 1990, the Rodrigo-offspring even ranked as the most successful and top earning Holsteiner. Intscha furthermore foaled the national jumper Anaconda 20. The Cor de la Bryere mare is in addition the half-sister of two approved stallions by Nautilus xx: Dolman (KWPN & Holstein) and Navarra II (HOLST). The lineage of this mare is the Holsteiner line number 2151, that also produced the KWPN-approved Q.Breitling LS of Beezie Madden and a wide rang of (inter)national jumpers and approved stallions.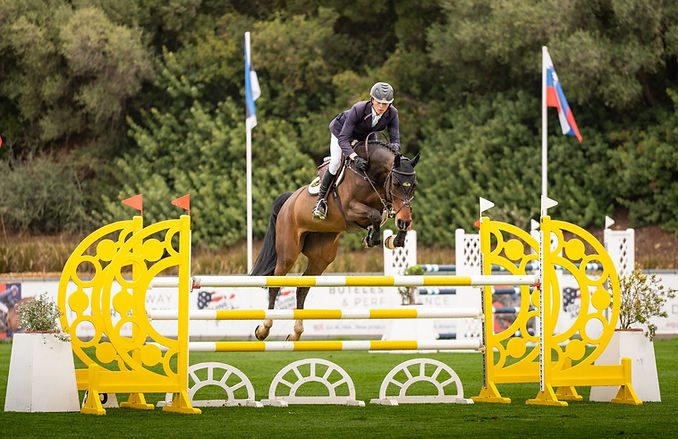 Indoctro, Corrado I, Othello, Cor de la Bryere
Sire Indoctro preferent is one of the best sires worldwide. He produced many top horses, resulting in a high breeding index in various studbooks. His offspring perform at the highest levels in Grands Prix and World Cup competitions, like the recently successful VDL Groep Arera C, Unique, Imothep and Hello M'Lady. The dam's sire is the exceptional Corrado I. This stallion won various World Cup competition and was the topwinning stallion of Germany with Frank Sloothaak. Corrado I is also known for being the sire of Clinton and Indorado (both of which also greatly influenced modern breeding) and sires circa 20 approved stallions and many international jumper horses such as Coradina. Othello is also well desired in the dam line and in the fourth generation we once again see Cor de la Bryere, one of the pillars of the Holstein breeding.
Offspring
– Icelos Eickenrode (s.Dakar) was selected for the KWPN National Foal Championships  in Ermelo 2013 and sold via the foal auction Midden Nederland on September 4th. As a 3-year-old became vicechampion and as a 4-year-old champion of Freejumping Oirschot, receiving top scores of judges Rob Ehrens and Bert Romp. In 2019, he placed 7th at the KWPN championships in the final for 6-year-olds with Rob Heijligers and qualified for the World Championships in Lanaken. After two solid clear qualification rounds he was invited to the final of the world championships! Currently active at 1.40m level.
– Jinocentia Eickenrode (s.Arezzo VDL) was sold shortly after she was born to an investor from Kuwait. Active at international 1.35m level jumping with Joanne Whitaker (GBR), qualified for the national finales in Bolesworth and Hickstead as a 4-,5-,6- and 7-year-old.
– Kamena Eickenrode (s.Etoulon VDL) was also selected and sold to Foal Auction Midden Nederland in Lunteren, she became champion of the Jumper Foal Keuring in Terschuur and selected for the KWPN National Foal Championships, where it was placed in 9th in the final champion round. In 2019 she moved to the UK. Produced by Alice Palmer (GBR), she was acquired by Grand Prix rider Richard Howley (IRL) after impressive jumping at the Sunshine Tour of 2020. Currently successful at the international 7yo classes. 
– Lanceola Eickenrode (s.Grand Slam VDL). Born in 2016 and sold to France where she is active at 1.40m level with Nicolas Layec.
– Magnificentia Eickenrode (s.Apardi). Born in 2017 and sired by the Grand Prix Olympic stallion Apardi. Currently in training.
– Nausikaa Eickenrode (s.Etoulon VDL). Born in 2018 and awarded Elite and IBOP predicate, currently in training.
– Repetentia Eickenrode (s.Zirocco Blue VDL), born via ET. We keep this filly for sport and breeding.
Eline H passed away in the fall of 2020, her last offspring was born in 2021 via embryo transplantation.