Indoctro x Ahorn
Jena Eickenrode
Broodmares
Foals
Sport horses
General Information
Name

Jena Eickenrode

Pedigree

Indoctro x Ahorn

Sex

Mare

Year of birth

2014

Color

Grey

Height

1.66m

Studbook

KWPN

Predicates

Stb-ext D-OC
Jena Eickenrode
High-blooded offspring of Indoctro out of the late Ahorn-mare Noraly. This mare originates from the lineage of our deceased top mare Eickenrode's Queen Chin (studbook name Zena) and is named after her. Jena is a sharp mare with a pleasant character and is currently ridden by Aline.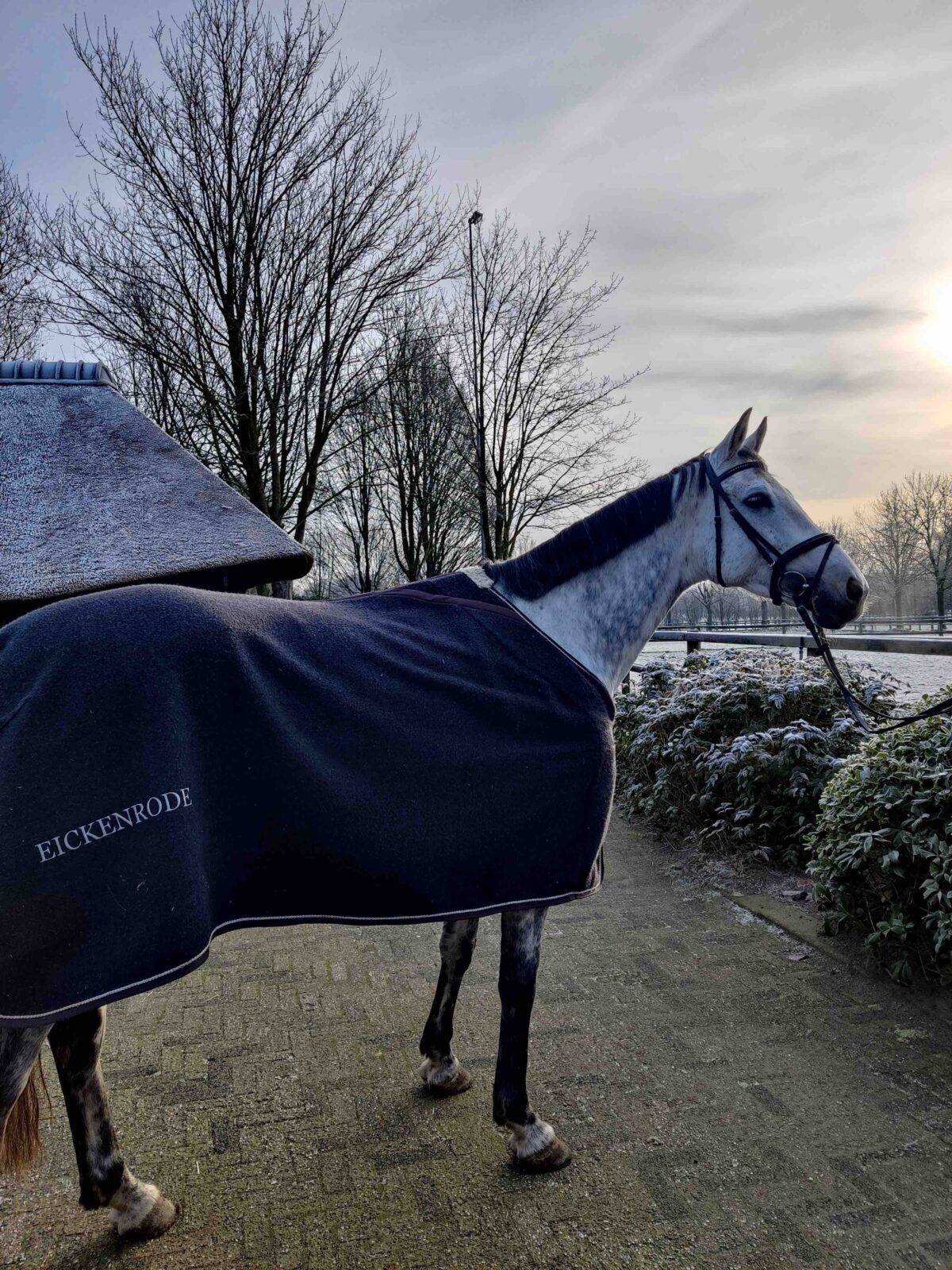 Eickenrode's Queen Chin
Zena was a black keur IBOP-spr sport-spr mare by Chin Chin x Nimmerdor. The mare displayed a lot of blood and possessed remarkable jumping capacities. The mare was active in sport under the name Eickenrode's Queen Chin. In 2011, the mare became vice-champion of the province Gelderland at Z-level and won the prestigious National Show Het Gouden Ei and Indoor Barneveld. At the 2011National Championships in Ermelo the mare was 4th after the first two legs and on the final day, where the top 25 contestants could return and started with a clean slate, she ranked 11th. in 2012 the mare obtained the fourth place at the championships of Gelderland and again qualified for the National Dutch Championships. Despite overwhelming interest from buyers, the great results and a highly promising future in sport, we sticked to our original plan: using her as a broodmare and we withdrew her from sport february 2012. This lineage has produced numerous great (inter)national showjumpers. To our great sadness, we had to euthanise this mare in March 2013. A week after the birth of her first foal, after a non-successful colic surgery, knowing it would be very difficult to ever find such a mare like her again.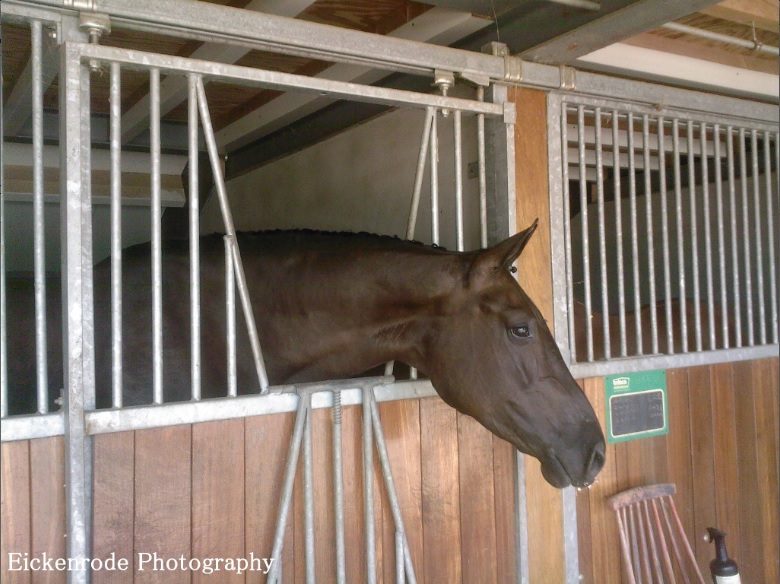 Noraly
After the passing of Zena, we went on a search for another mare from this damline. We found Noraly, a half-sister of Zena's dam Kimberly. Noraly had that same stamp and keen eye as the other horses from this lineage. We were very happy and grateful when she foaled a healthy daugther of Indoctro in 2014: Jena Eickenrode. Noraly's half-sister Kimberly produced, in addition to our Queen Chin, the 1.40m jumper Stormwind (s.Corland), the at the Danish Warmblood Studbook approved Rockland (s.Corland) and the second-round viewing 1.50m jumper Velaskus (s.Quite Easy I). The ster preferent prestatie mare Utah (s.Caracas) stands via her other Nimmerdor-daughter Latina also at the basis of the AES-approved Grand Prix stallion Cuba (s.Cassini II), the 1.60m GP horse Viva (s.Corrado I) and a range of 1.45m jumpers, that in turn also produced good offspring.
Offspring
2018 Novator Eickenrode (v.Untouched), sold
2021 Regificus Eickenrode (v.Chopano VA Z)