Zirocco Blue VDL x Heartbreaker
Jignipes Eickenrode
General Information
Name

Jignipes Eickenrode

Pedigree

Zirocco Blue VDL x Heartbreaker

Sex

Gelding

Year of birth

2014

Color

Grey

Studbook

KWPN
Born to jump: a sharp colt by the Grand Prix stallion Zirocco Blue VDL out of our Heartbreaker-mare Heartbeat Z born on May 18th 2014. The name Jignipes is derived from the Latin word 'ignipes', meaning fast as lightning, fieryfooted. The Romans used it to describe their fastest horses. Foal with a lot of elasticity and excellent canter. Shortly after the birth it was sold to an investor from Kuwait.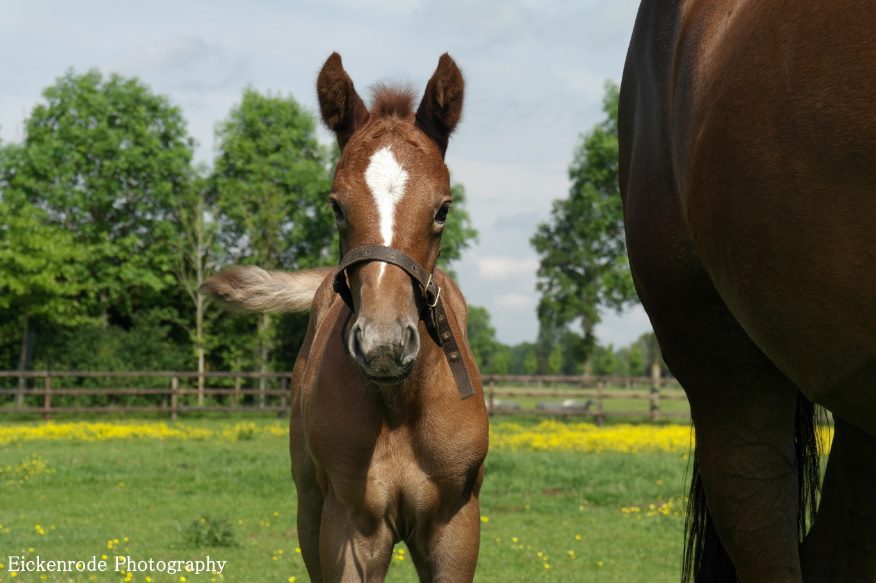 Career with John Whitaker
Jignipes Eickenrode has been successful ever since the start of his career. In 2021 he moved to the stables of John Whitaker with whom he immediately obtained many placements in the age classes. At CHIO Aachen the combination made their debut at at international 1.50m level.